Electrical Repairs | Albany Capital Region
When it comes time for residential electrical repairs in the Albany Capital Region, go no further than Labbie Electrical Contractors. Many electrical contractors in the area don't "have time" for residential customers. Labbie Electrical Contractors is a family owned and operated business and residential electrical service is all we do! We live right here in the Albany area and consider all our customers our neighbors.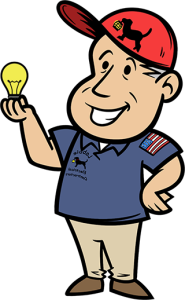 Our friendly experts will be happy to stop by and provide a full explanation of what is needed to get the job done right. No job is too big or too small… we want to help.
Below is a small list of some of the services we provide on a regular basis:
Electrical Repairs & Troubleshooting

Child Proof Outlets

Wiring Repairs

Indoor Lighting

Smoke Detector Installations & Upgrades

Surge Protectors

Safety Inspections

Electrical Panel Repairs & Replacements

Light Switches & Dimmers

Ceiling Fans

LED Lighting Installations

Carbon Monoxide Detectors

Outdoor Lighting (Security or Landscape Lighting)
For electrical repairs, please call us at 518-475-1491