Surge Protection | Albany Capital Region

You may have surge protection for some of the electronics in your home, but do you have surge protection for your appliances? These appliances, including refrigerators, stoves, exercise equipment  and anything with a circuit board are at risk when surges occur. Power surges within your home and on the electric grid are common and can wipe out all of these devices. NEC (National Electric Code) 2020 Guidelines announce the installation of surge protection on new services and upgrades as a must.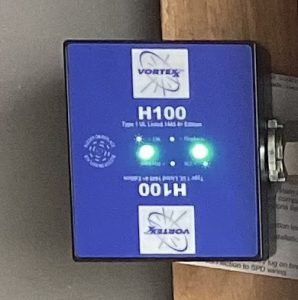 Labbie Electrical Contractors can install a whole-house surge protector to protect your family and appliances from all of the problem issues. The cost of a surge protector and its installation is nothing compared to the items you likely have at risk.
For surge protection installation, please call us at 518-475-1491