Wall Mounted, Flatscreen TV Installation | Albany Capital Region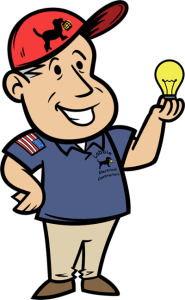 So you just bought a new flat screen TV and now the dreaded install. Instead of letting it sit in the box until you get enough time or people to assist with the install process, call Labbie Electric! We have an unbeatable wall mounted TV installation service for the residents of Albany Capital Region!
There are a lot of issues that arise when it's time to hang a flatscreen TV on the wall. Not only do you need to avoid damaging the wall, but you also need to make sure the TV is level and secure. In addition, all of the wiring needs to be hidden behind the walls. Our experts not only make sure your TV is hung in a safe space, perfect for viewing, but we make sure all the electrical wiring is neatly hidden and working perfectly. And not only that… we'll leave your home looking better than when we walked in!
For service, please call us at 518-475-1491